Packing And Boxes Tulse Hill se21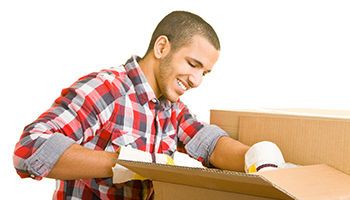 The Benefits Of Packing Your Items The Right Way
When it comes to packing your items for storage you may have not given too much thought to the process. However, the importance of packing and boxes cannot be underestimated. Doing things the right way can make all the difference in minimizing damages and saving space when you store your belongings in our Norwood storage units. We recommend that you start by gathering Tulse Hill boxes and bubble wraps of various sizes so that you can carefully transport your belongings and store them safely. Choose a stable box such as a cardboard box with lids and fill it up according to the size and shape of your items, making sure that everything fits snugly. Use padding materials such as bubble wraps or packing peanuts to further protect your possessions from external factors such as dust as well as from any accidental shocks during transportation or handling.


Tips On How To Optimize The Space In Your Self Storage Unit
Doing a good job of packing and stacking will give you maximum storage space in our Storage Tulse Hill self-storage units. Take a moment to plan out the arrangement for the items before you start moving them into your storage unit. To do this, break down large pieces into smaller parts and properly secure them together if necessary with cartons or ropes. Place heavier items at the bottom and lighter ones on top, also try to secure stacks with straps or ropes. Make sure that every wall is fully utilized since vertical space is very important; not doing this can lead to wasted space due to improper use. Another key point is to ensure that pathways are created between walls in order to gain access to all items without having to move other stored items around!

So there we go! With these handy tips, our customers can easily maximize their Storage Tulse Hill SW2 self-storage units. All you need is some time, patience, and sturdy Tulse Hill boxes of course! If you ever find yourself needing help along the way or would like further advice please do not hesitate to drop by our office or call us on

. We are always available for whatever queries that you may have!
---